Raoul A. Cortez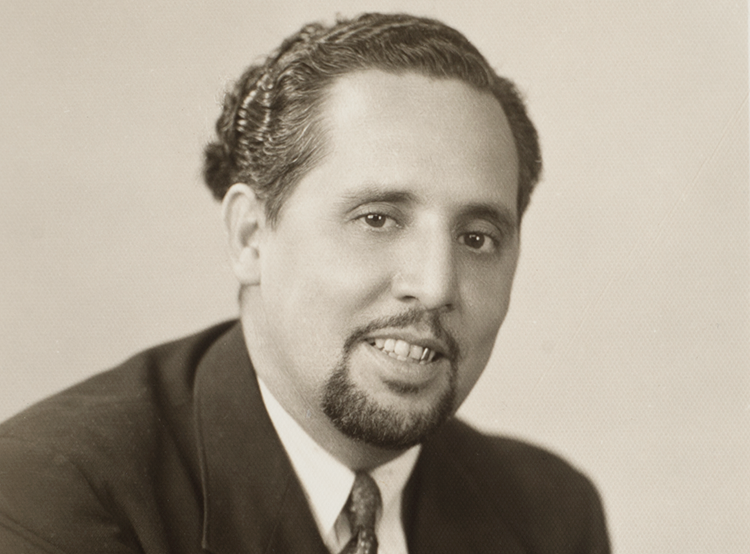 Pioneer of Spanish Language Radio and Television in the United States.
Raoul A. Cortez, born to Mr. and Mrs. Juan Manuel Cortez in Jalapa, Veracruz, Mexico on October 17, 1905. He was one of nine children.
He came to the United States at an early age to seek his fortune.
He worked as a reporter for La Prensa and also as a sales representative for the Pearl Brewing Company.
In the 1930's and 1940's he owned and operated a Theatrical Agency that introduced some of the top entertainers from Mexico and Latin America to the United States.
In 1940 he began buying airtime on KMAC Radio and producing Spanish variety hours.
In 1944 he applied for his own license to build what would be the first full time Spanish language radio station in the country.
In 1946 KCOR-AM went on the air. It was a huge success and is still on the air today with the same call letters that bear a portion of his last name.
Cortez also formed the "Sombrero" radio network. This was a chain of radio stations across the country that banded together in order to improve and promote radio broadcasts.
In 1955 he opened the first UHF channel in the country as well as the first full time Spanish language television station in the United States.
1960 Cortez approached Don Emilio Azcarraga Vidaureta, President and General Manager of Telesistema Mexicano, S.A. to purchase the station.
Cortez served two consecutive terms as National President of the League of United Latin American Citizens or LULAC. He used his position to go speak with President Miguel Aleman of Mexico and later with Harry S. Truman to discuss the plight of the Mexican illegal alien in the U.S. He was credited with gaining improvements between the two governments and their agreements regulating the "Bracero" program.
He was also President of the Mexican Chamber of Commerce, now known as the Hispanic Chamber of Commerce in San Antonio.
He was President of the Charro Association.
Cortez passed away December 17, 1971 at the age of 66. He was surrounded by his wife, Genoveva Cortez, his son, Raoul Jr., daughters Rosamaria Toscano and Irma Nicolas.
On April 8, 1981, San Antonio recognized Mr. Cortez's achievements and contributions to the community by dedicating a Library in his name. The Raoul A. Cortez Library at 2803 Hunter Boulevard. Mayor Lila Cockrell, City Council members, Mrs. Genoveva Cortez, Mrs. Irma Nicolas along with other family members and dignitaries attended.