Emilio Nicolas, Jr.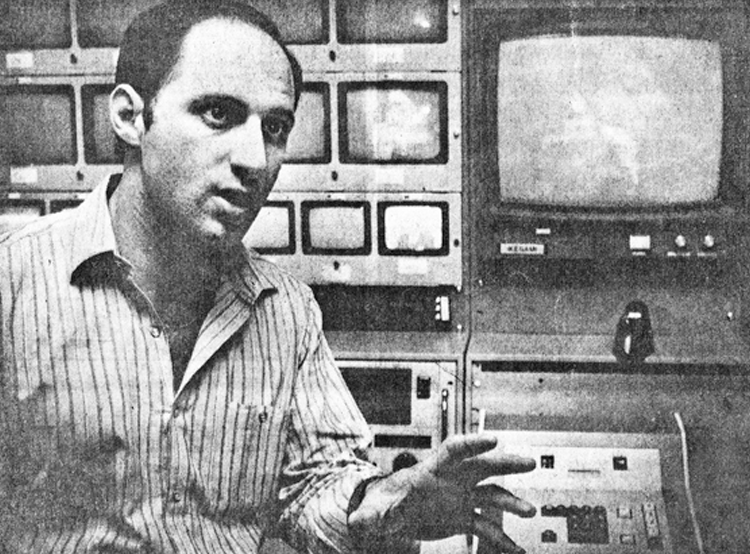 Pioneer of Spanish Language Radio and Television in the United States.
Emilio started in broadcasting as a prop-boy in San Antonio at the age of thirteen. Through high school and college he worked as a technician, news cameraperson, news director, and salesperson in television. In those same years, he promoted entertainment events through his own business, Campus Programming. After graduating from the University of Texas School of Law he went to New York as Director of Special Projects for the Spanish International Network, precursor to Univision. There, he produced this country's first Spanish language Presidential campaign coverage, planned the first Spanish language cable channel, known as Galavision, developed and operated a Spanish radio sales organization, and licensed the first low power television station.
In 1980 Emilio served as General Manager of KDTV, channel 14, San Francisco. He became increasingly interested in the application of journalism to the needs of a culturally specific audience. In 1985, he produced special news coverage and a victim assistance campaign relative to the Mexico City earthquake that earned KDTV a Peabody Award for news and "outstanding commitment to an audience", and a National Emmy nomination. Emilio also produced the first Spanish TV special on AIDS. The station went on to win St. Francis Awards for General Excellence by a Station and Best Feature Program.
In early 1988, he went on to manage WXTV in New York, where he redesigned the local news and made other changes which led the station to first place in the Spanish market. He was again quickly promoted in mid-1989 to run KMEX-TV in Los Angeles, the nation's largest Spanish language television station. Emilio returned to his hometown of San Antonio to develop Nicolas Communications, a group of LPTV Stations in Texas and other commercial ventures.
He served nine years on the Board of Governors of the American Red Cross. This volunteer service included two years as Chairman of the International Services Committee and representation of the American Red Cross on the Executive Council of the International Red Cross and Red Crescent Society in Geneva, Switzerland.
Returning to television management, Emilio has served as VP & General Manager of KVDA-TV, Telemundo, in San Antonio since June of 2000. Telemundo was acquired by NBC in 2001. In March 2003, he joined Pappas Telecasting as General Manager of KAZH-TV in Houston, TX. This is a new Azteca America affiliate. Additionally, he serves on the Board of Texas Public Radio, where he served two terms as Chairperson.
Emilio is married to Tari Anderson and has two sons, Emilio and Daniel. Emilio is pursuing a joint graduate degree at the Syracuse University College of Law and the Newhouse School of Communications, Daniel is an undergraduate at Columbia University.